IT Staff Augmentation at
Momin Solutions
Fill-In Talent Gaps With Our IT Staff Augmentation Services!
We offer IT staff augmentation services, an easy way to boost productivity, expand your in-house team, and boost scalability and efficiency of project development for a lifetime or for a limited time.

Quick Spin-Up, Handpicked Talent
The best part is that we quickly spin up teams by carefully handpicking the talent which is required for your business

Cost Efficient
We provide you with the best in their fields while being easy on the pockets thus, getting the best value in your budget.

Flexible And Scalable
Expanding or reducing a team is challenging but not anymore. We allow you the flexibility to respond to your business needs in a moment's time thus achieving your goals faster.

Same Time Zone
We believe in collaboration thus we work to provide you with the same work schedules thus saving time and promoting real time collaboration.

Lower Infrastructure Costs
Scale up or scale down to any size according to your needs without consideration of adding or cutting down on additional space.
Transparency. Visibility. Prevention.
Our skilled engineers are experts at communicating while being transparent. Hence, you pick the best remote developers who are there to fuel up your business!
Frequently
Asked

Questions
Why should you hire dedicated developers?
A team of dedicated developers is the spirit of any project. They bring a lot of added advantages to your project in terms of their experience, specific special skills, tech stacks, cost-effectiveness, efficiency, lesser time consumption, improved project outcomes, and the best part is that you need not stay confined to your limited local talent, you can easily get remote developers from anywhere in the globe.
When should I opt for IT staff/team augmentation?
The following scenarios are an indication for you to head towards IT staff augmentation: 
When you need a professional with certain skills and tech stack and you are unable to find one

The deadlines are pressing and you do not have any internal talent for the specific job. 

You don't want to get into the trivial process of hiring and want a quick fill-up for the talent gap familiar with your industry. 

The talent that you require for the job is only for a short span of time.   

You are looking for a fully automated team for the needs of your project. 
We are here for you, get in touch with our experts and let us handle everything for you!
Our Popular Use-Cases of
Web -Development

Across Global Industries
Reduce crashing profits, affectees, errors in land planning, high costs, low conversion rates, and poor selling process with scalable real estate Website Development developed with the advanced tech stack of Momin Solutions.
With the help of our Website Development, such as geolocation, integrated payment gateways, push notifications, deep analytics and other modern technologies, you can now offer your customers an interactive and personalized experience.
Foster online processes, automate learning processes, manage learners' needs and track progress with custom app development solutions that aim at high efficiency, reduced paper waste and fewer human errors.
Bad days are those when connecting with your patients becomes a hassle! But at least now you have Momin Solutions developers who increase patient engagement while reducing the risk of errors in medical services through robust and AI-based Website Applications.
Build Web-based applications for your travel business to share luggage tracking data through a decentralized database – improve the customer experience and reduce the likelihood of luggage getting misplaced. Make bank payments simple and secure by allowing customers to pay through online payments. Leverage global web application technology to validate customer identities, and provide customers instant access to their rewards points.
Streamline your production lines, supply chain and customer service operations across different devices such as mobiles, laptops, servers, and tablets with Momin Solution's Website development services.
Overcome financial crises such as stock market crashes, credit crunches, poor loan management, inaccurate predictions, and missed investments with Website Development and Website Application crafted under Momin Solution's roof!
We live in an uncertain time as the world is in a state of unrest. But do not worry because Momin Solutions develops Website and web based apps for those who want quick and easier ways to apply for insurance and submit requests for claim processing.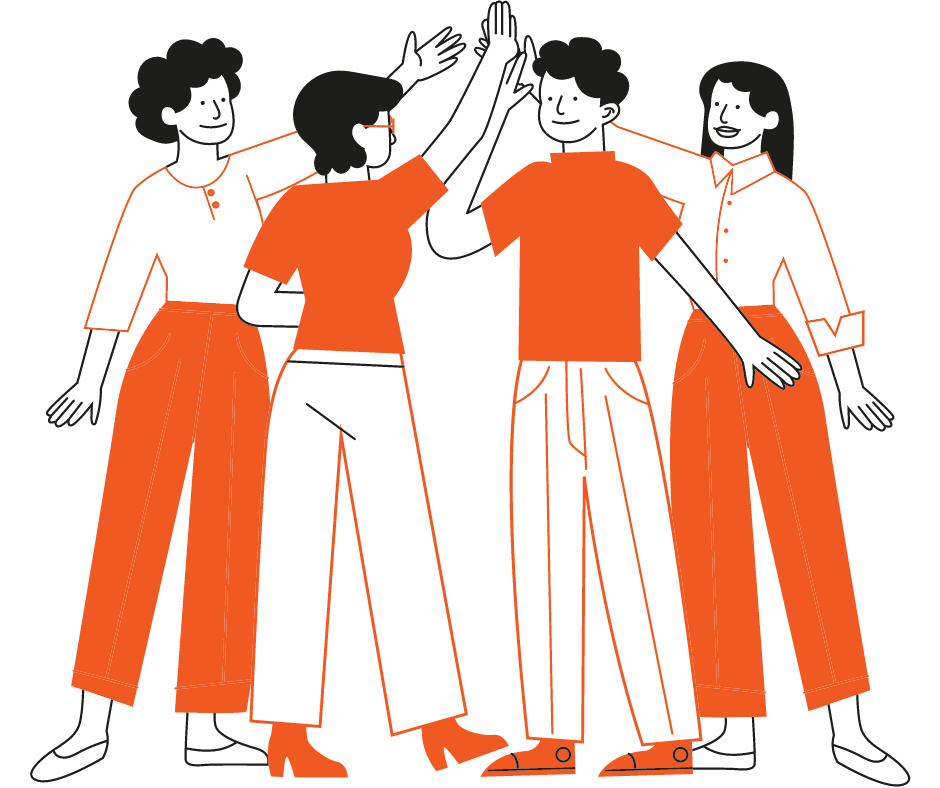 Let Us Know What You're Looking for
Customer satisfaction rate