Technical Support at
Momin Solutions
Increase your business flexibility with our personalized technical support services.
Save costs with streamlined IT support services
Accelerate advanced technology adoption for improved customer satisfaction
Get 24-hour preventive maintenance and technical support in real-time

Live Chat Support
Get your queries addressed with our 24-hour live chat support team or build an AI-based live chatbot.

IT Maintenance
Reduce expenses and improve performance with Momin Solutions IT maintenance solution for server, storage, and network equipment.

IT Support Services
Avail InvoZone's IT support service to monitor clients' and personnel' confidential information, monitor your IT infrastructure and provide live help!

Scaling
Boost risk assessment and mitigation and defend your software from outages and attacks by defining service level requirements with our on-site and remote software support services.
Our
Technical Support

Platforms, Tools, and Technologies




Choose How How Want to
Collaborate 
Hire Developer on Hourly Basis
Dedicated Team of Developers
Frequently
Asked

Questions
What is the role of technical support?
There are a handful of blockchain development companies in the market. Every blockchain-based application or software varies from company to company and thus the cost too. Factors such as the size of the app, complexity of the features, level of customization, and type of the app are some of the main factors that impact the overall costs of blockchain app development. However, a generic version of a blockchain solution can cost starting from $20,000.
What skills are required for technical support?
Technical support engineers require the following skill-set:
Logical thinking
Programming languages and data analysis
Knowledgeable about various software and operating systems
Problem solving and soft skills
Network security, understanding source code, writing commands and workflow processes
How much does technical support services cost?
Technical support services can cost somewhere between $65 to $80 per hour or even more. It all depends on the experience, complexity of the situation along with the total time needed to fix the issue. But if you are looking to hire a dedicated team, the overall cost would be less than what you would otherwise pay to individuals.
What does technical support include?
Technical support responsibilities include the following:
Diagnosing and troubleshooting technical problems
Monitoring system and software performance
Assisting customers with software malfunctions
Resolving network issues
Installing and configuring hardware/software
Our Popular Use-Cases of
Technical Support
Development

Across Global Industries
Blockchain technology in healthcare ensures privacy and security through a secure transfer of medical data between multiple parties. Leverage blockchain engineering for supply chain transparency, blockchain-based electronic health records for coordinated care, reduce disputes through smart contracts, and perform identity verification of medical staff and patients to avoid scams.
Blockchain in financial services reduces the third-party or intermediary involvement in the financial process to effectively control risks. Through digitized and immutable blockchain service, increase security and efficiency with every transaction to avoid malicious scams or identity theft attacks and enable instant settlements.
Blockchain technology applications help the educational sector seamlessly verify student/ teacher records and accreditations. Develop blockchain applications to ensure decentralized eLearning. Keep academic data safe with encryption and have copyrights to protect against piracy.
Blockchain technology in the banking industry is transforming everything from making clearance and settlement systems more efficient to faster payment transactions. All in all, it is revolutionizing the financial markets through a decentralized database of digital assets, accelerating the process of raising funds, offering a faster way of processing loan applications, and making trade finance activities more transparent.
Build blockchain-based applications for your travel business to share luggage tracking data through a decentralized database – improve the customer experience and reduce the likelihood of luggage getting misplaced. Make bank payments simple and secure by allowing customers to pay through bitcoin blockchain technology for high traceability. Leverage global blockchain technology to validate customer identities, and provide customers instant access to their rewards points.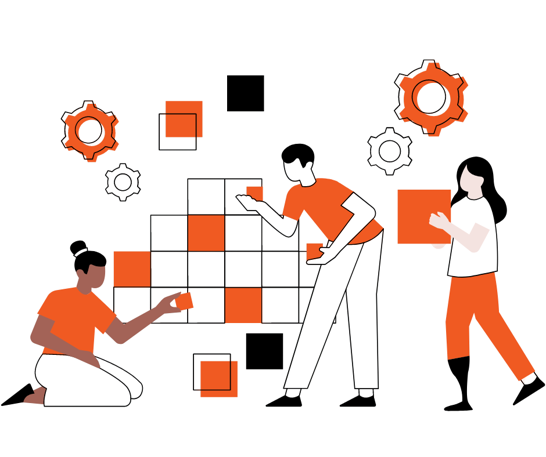 Let Us Know What You're Looking for
Customer satisfaction rate